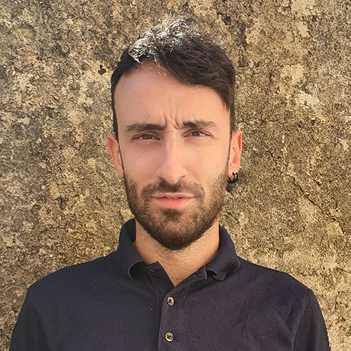 Ph.D. Defense: Giantommaso Scarascia

Date: Sunday, 2nd August
Time: 10:00 am (SAST)

Sustainable approaches to reduce biofouling and biocorrosion in seawater and wastewater environment
Abstract:

Biofouling and biocorrosion are due to unwanted deposition of microorganisms on surfaces that are exposed to different types of water. This dissertation focuses on the application of innovative strategies to inhibit biofouling and biocorrosion. Specifically, the strategies examined in this dissertation, namely the use of bacteriophages and quorum quenchers, aim to minimize reliance on the conventional chemical cleaning agents and to reduce chemical-induced hazards on health, safety and environment.
First, we analyzed the use of bacteriophages to remove biofoulants on ultrafiltration membrane used in seawater reverse osmosis pretreatment. Our findings revealed that bacteriophages were able to remain active against membrane-associated Pseudomonas aeruginosa at a broad range of temperature, pH and salinity. Bacteriophages were also shown to inhibit biofilm and to reduce transmembrane pressure increment, when applied alone or in combination with chemical agents.
Second, this dissertation explores the use of quorum quenchers to inhibit biocorrosion in seawater environment. To do so, we first examined for the presence of quorum sensing system in sulfate reducing bacteria (SRB). Through transcriptomic analysis, we further demonstrate a strong correlation between quorum sensing, biofilm formation and biocorrosion. Therefore, the use of quorum sensing inhibitors was suggested to prevent biofilm formation and biocorrosion caused by SRB in seawater.
Through findings from Chapter 2 and 3, we introduced the use of alternative biocidal agents to tackle biofouling and biocorrosion. Compared to quorum quenchers, bacteriophages showed better antibiofilm potential and easier applicability at larger scale. However, bacteriophages alone were insufficient to reduce biofilm formation as phage resistance was observed over long-term experiments. Hence in the last chapter, we further explored the use of bacteriophages to alleviate biofouling that occurred during wastewater treatment process, by combining their infection with UV irradiation. UV was used both for its biocidal effect and to trigger phage infection against bacteria. Our findings indicate that the combined treatment was able to remove mature biofoulants from the membrane.
Overall, this dissertation demonstrates the use of bacteriophages and quorum quenchers against biofilm. These two approaches can serve to reduce the amount of chemicals used during cleaning, thus providing a more sustainable way of minimizing biofilm-associated problems.
Short Bio:

Giantommaso Scarascia started his Ph.D. in environmental science and engineering at KAUST in January 2016. He received his master's degree in environmental science from the University of Pisa in 2014. He also worked as a research assistant both at Curtin University and at Commonwealth Scientific and Industrial Research Organisation in Perth, Western Australia. His research interests are mainly focused on the application of new and sustainable approaches to reducing biofouling and biocorrosion in seawater and wastewater environments.