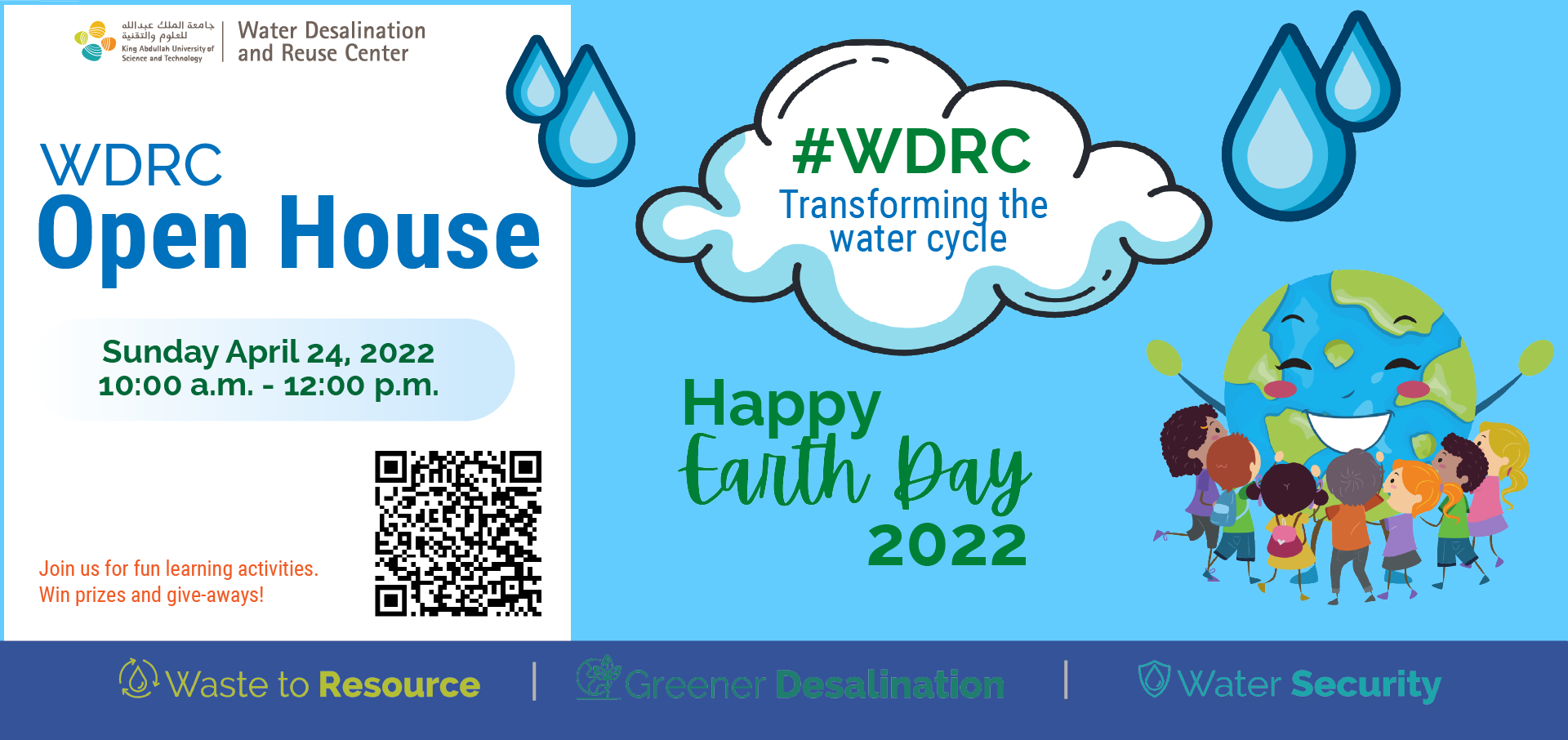 The Water Desalination and Reuse Center (WDRC) invites you to celebrate this year's 'Earth Day' with us. Join us at our Center on Sunday, April 24th, 2022, to enjoy the activities that our team has put together for you:
Lab Tour and scientific demonstration
Poster presentations
Earth Day Quiz with general questions focused on this year's theme: Invest in our Planet (climate change), and some questions related to the information presented in the lab tour and poster. Come, participate and WIN special prizes!
Photo competition: Take a picture at our Earth Day Photo Booth, post it on WDRC Facebook/Instagram, vote, and WIN many prizes! The most liked picture wins.

Register to the event by filling up the online form. An invitation will be sent confirming registration to the event.