Brand: Vision Research Inc.
Model: PHANTOM V1212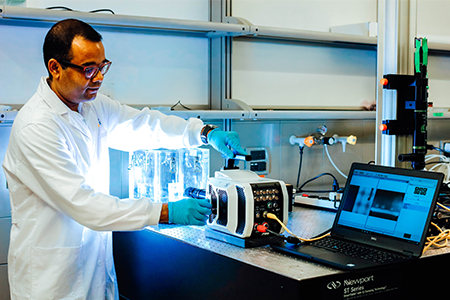 The Phantom v1212 camera is an ultra high-speed cameras and is designed with versatility and flexibility. The v1212 is the ideal solution for applications that require capturing high-resolution images at ultra-high speeds. With proprietary widescreen CMOS sensor, the v1212 can acquire and save up to 12 Gigapixels-per-second of data. That means at its full megapixel resolution of 1280 x 800, you can achieve over 12,000 frames-per-second (fps). At reduced resolutions, the v1211 offers frame rates of up to 571,000 fps. The custom-designed sensor has 28 micron pixels and an innovative design to ensure superb light-sensitivity -- essential in ultra-high-speed imaging. Standard 12-bit depth per pixel yields high dynamic range and provides excellent image quality.