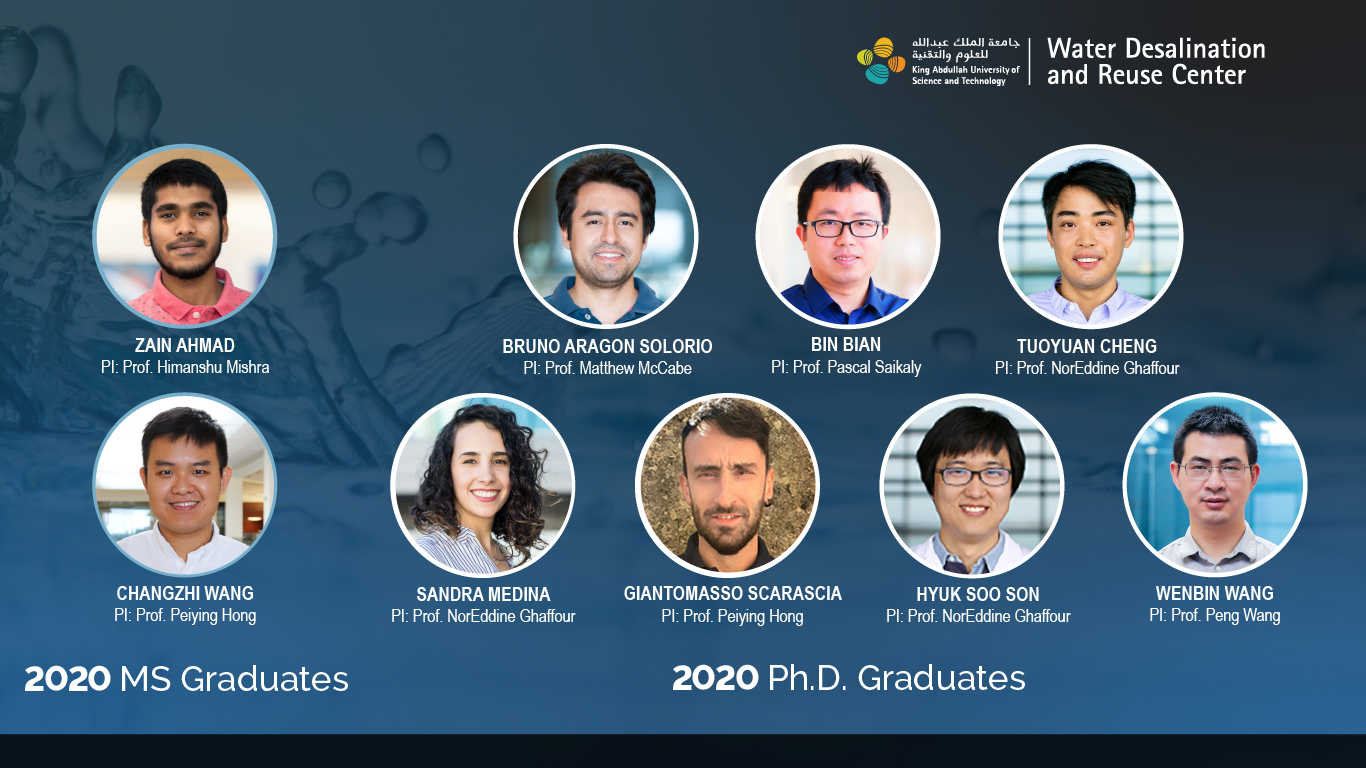 Congratulations to the WDRC-Environmental Science and Engineering Class of 2020!

Congratulations to the following students who will be conferred their postgraduate degree in environmental science and engineering program. We are so proud of your achievement and wish you all the best in your future endeavors!
Ph.D. Graduates:

MS Graduates:
Zain Ahmad - PI: Himanshu Mishra (Spring 2020)
Changzhi Wang - PI: Peiying Hong (Spring 2020)

Join us as we celebrate our graduates at KAUST's first Virtual Commencement on Friday, December 18 at 4:00 p.m. by tuning in to Commencement 2020 – KAUST or KAUST TV.