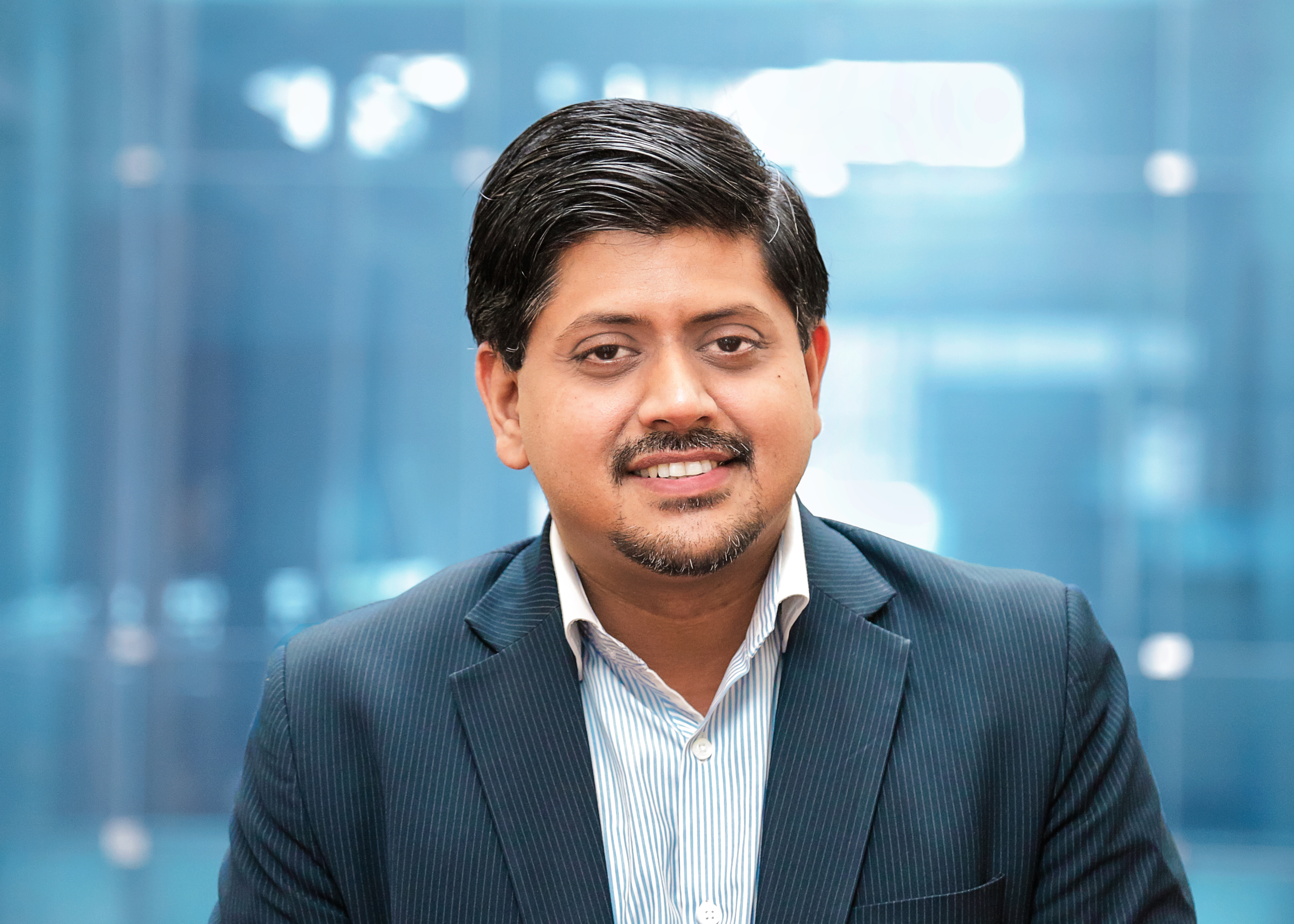 Dr. Muhammad Saqib Nawaz wins best oral presentation award

Dr. Muhammad Saqib Nawaz, a postdoctoral fellow in Prof. Noreddine Ghaffour's group, won the best oral presentation award at the Virtual Pak Water & Energy Exhibition & Webinar event on November 3-5, 2020. Over 20 speakers from different universities and industrial backgrounds presented their research and innovations in the webinar, with more than 150 attendees participating in the event.
Nawaz successfully delivered a presentation on how forward osmosis (FO) and membrane distillation (MD) and their hybridization as FO-MD could be a suitable option in treating "produced water." Globally, enormous amounts of produced water are generated every year during oil exploration activities. Due to the complex characteristics of produced water and stringent water discharge standards, conventional treatment technologies are not suitable for its treatment. Nawaz explained that, according to his study, when produced water passes through FO and MD membrane barriers, the treated water quality is comparable to distilled water and can be easily reused for any other purposes.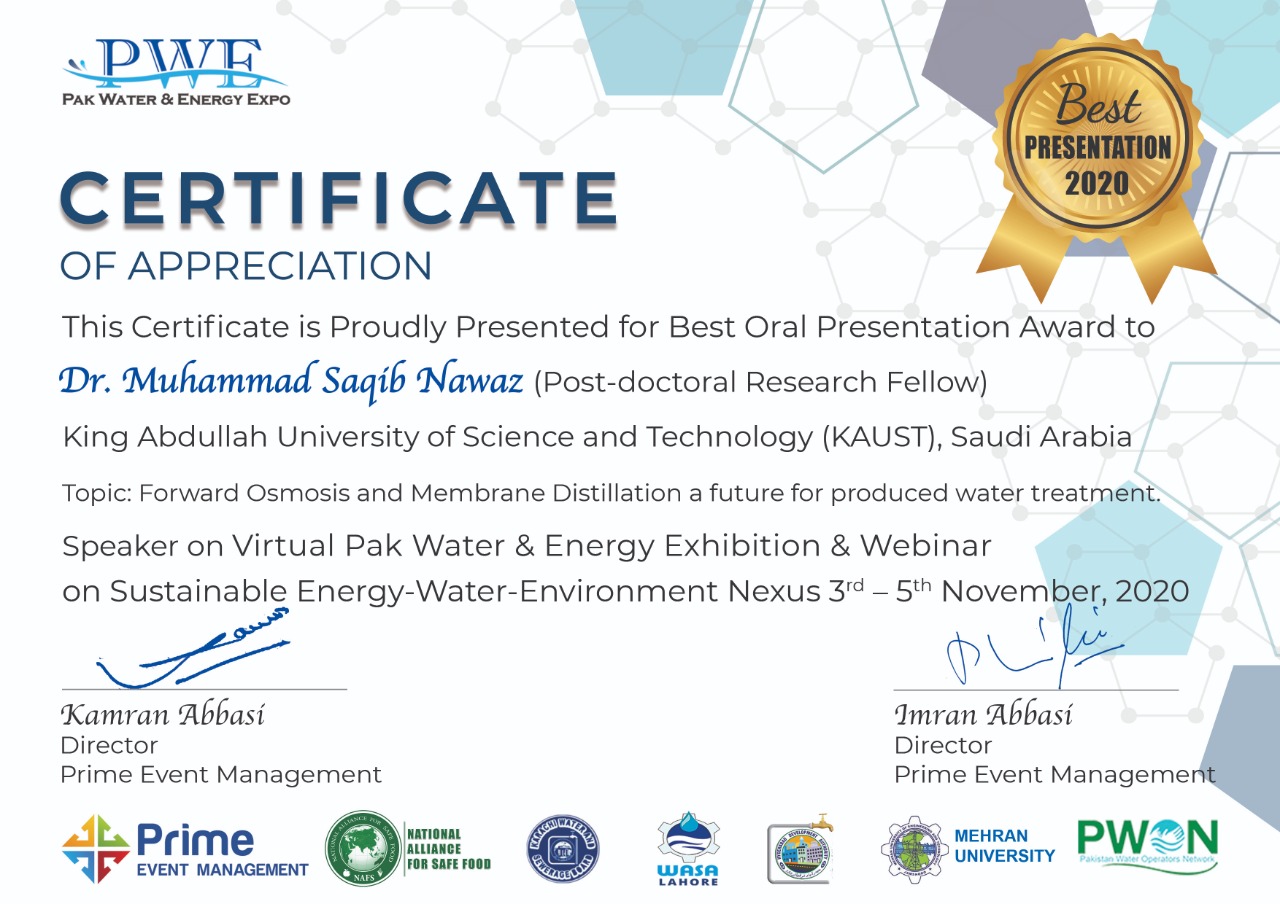 "I feel honored to receive this best presentation award certificate, and I want to thank Prof. Ghaffour, who helped me in improving my technical and presentation skills.", said Nawaz. The Pak water expo and conference is one of the most significant events in Pakistan in water systems since 2016. This year due to the pandemic, the organizers carried out the event virtually.