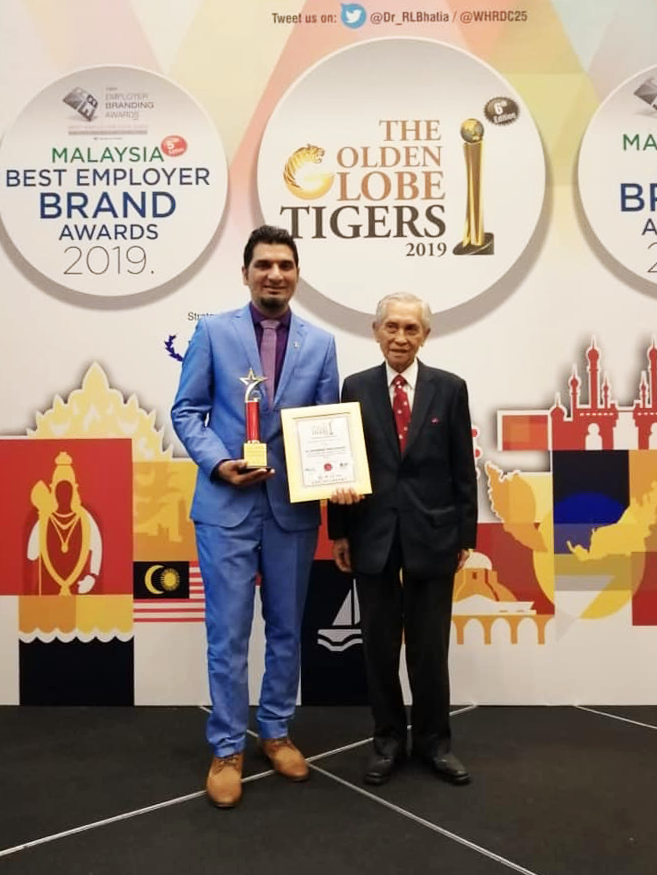 Dr. Wakil Shahzad receives 2019 Golden Globe Tiger Award
Congratulations to Dr. Muhammad Wakil Shahzad for being a recipient of the 2019 'excellence & leadership in water' Golden Globe Tiger Award at an event held in Kula Lumpur, Malaysia on April 24th.

He bested other candidates for his work on the MEDAD; a combination of conventional thermal desalination and adsorptive desalination. This hybrid technology not only enables up to 70% reduction of energy consumption but also provides low-cost capacity upgrade opportunities for existing thermal desalination plants. Dr. Shahzad is a research scientist under the supervision of Prof. Kim Choon Ng.

"Receiving this award has been my dream. It reminds me of another quote that says, 'No matter where you're from, your dreams are valid'", Dr. Shahzad said.