Imene El Tall receives the KAUST Individual Lab Safety Award for 2018
11 February, 2019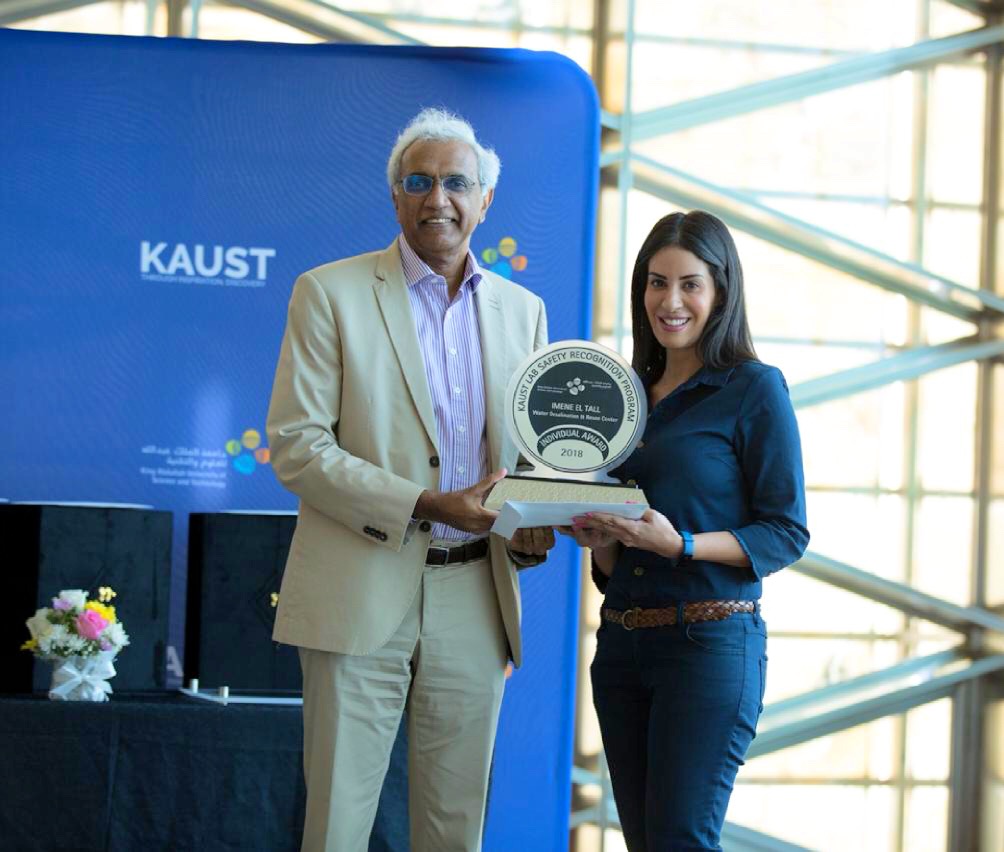 Imene El Tall receives the KAUST Individual Lab Safety Award for 2018

Imene El Tall, WDRC Safety Specialist received the KAUST Individual Lab Safety Award for 2018 at the third KAUST Laboratory Safety Recognition Awards Ceremony held on February 6th in the campus. This award acknowledges and rewards outstanding individual(s) for their contributions to promoting safety in the laboratory environment throughout the year.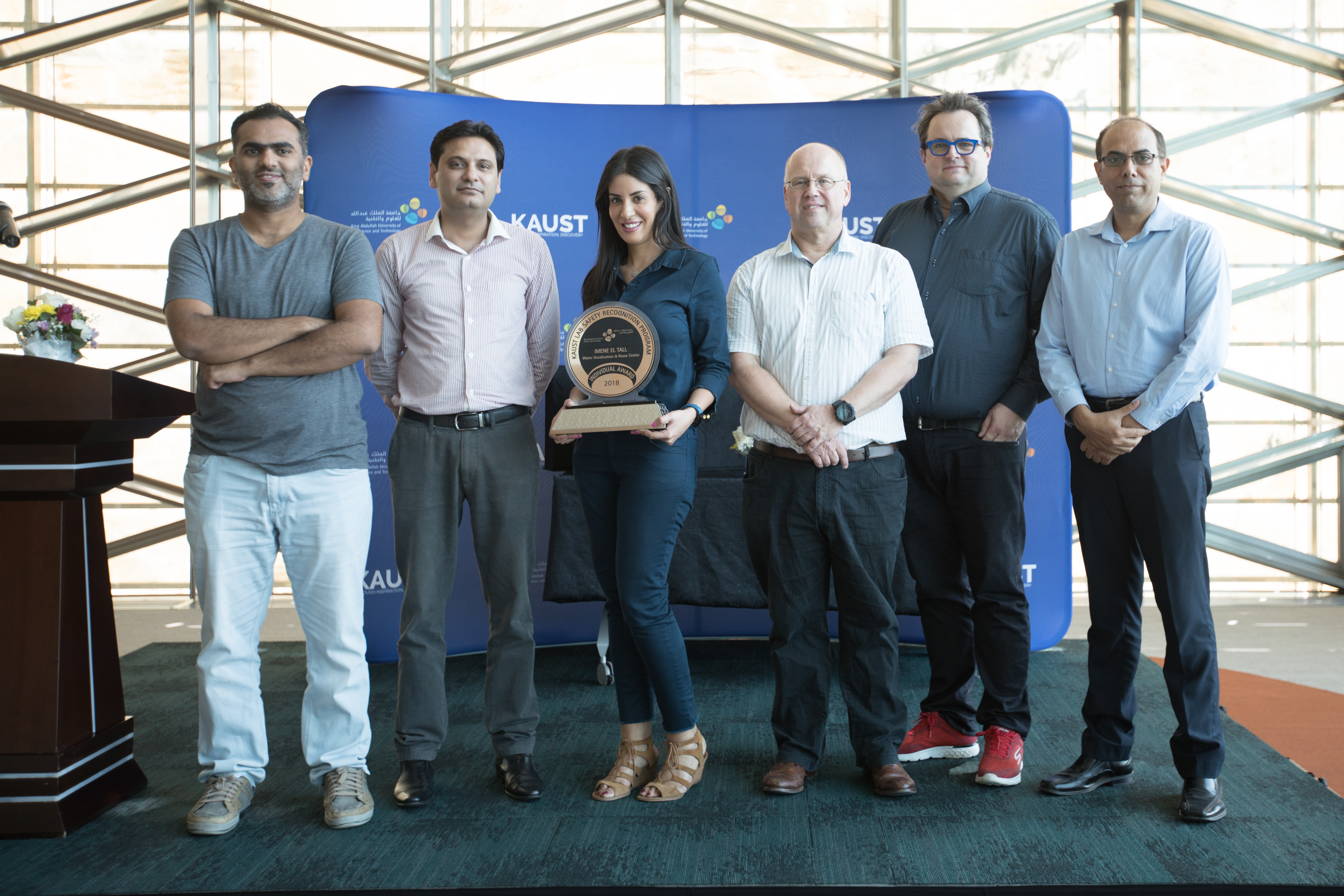 WDRC team from left: Ahmed Kasmi, Ali Imran, Imene El Tall, Prof. Johannes Vrouwenvelder, Paul Buijs, Umer Altaf
The Health, Safety and Environment Department (HSE), in collaboration with the Lab Management Safety Committee holds the Lab Safety Recognition Award to foster a culture that values research safety, promotes safe behaviors and creates a safe research workplace.