KAUST Associate Professor Peiying Hong wins
environmental science award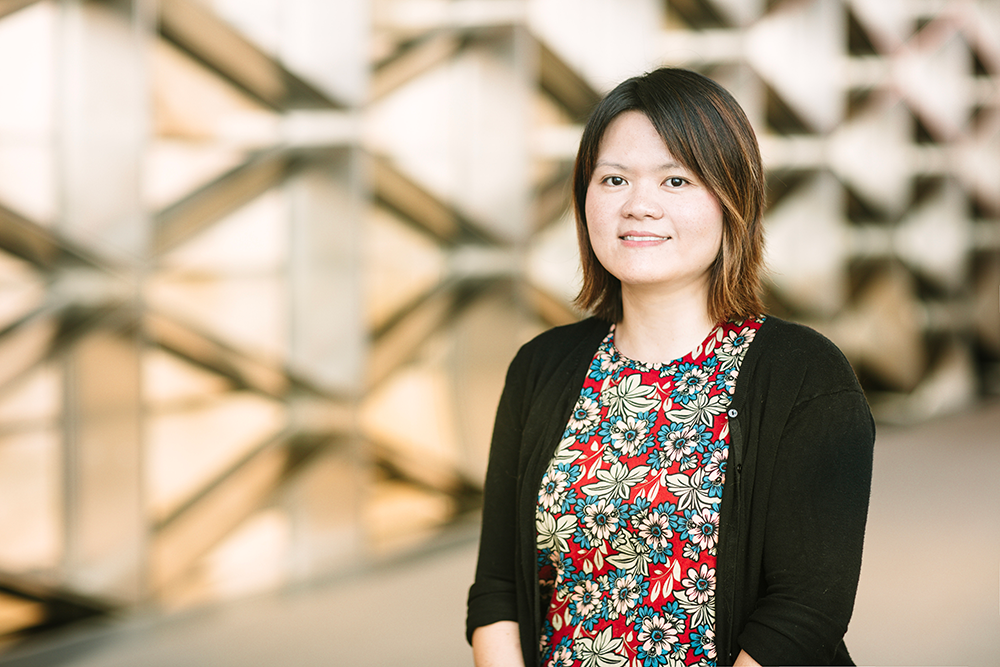 Peiying Hong, KAUST associate professor of environmental science and engineering, recently won the 2019 James J. Morgan Environmental Science & Technology Early Career Award. She will receive the award at the upcoming 257 th American Chemical Society National Meeting & Exposition in the U.S. - Photo by Anastasia Khrenova

-By David Murphy, KAUST News
Peiying Hong, KAUST associate professor of environmental science and engineering, recently won the 2019 James J. Morgan Environmental Science & Technology Early Career Award. The award is named after the first editor-in-chief of journal Environmental Science & Technology.
Hong won the award for her contributions in the field of environmental science along with her research ideas being in line with Morgan's early environmental chemistry contributions. She will receive the award at the 257th American Chemical Society National Meeting & Exposition, which will be held from March 31 to April 4 in Orlando, Florida, U.S.
The Singaporean native dedicates the majority of her time at KAUST to water research—and in particular wastewater and harnessing its potential to address global water scarcity and to improve health issues in developing countries.

"I did not expect to win this award, as I am sure that many outstanding applicants also applied for [it]," Hong said. "I am honored to be awarded the 2019 James J. Morgan ES&T Early Career Award and I am heavily indebted to my research group. Winning this award as a representative of my research group at KAUST is a recognition for my group members. They have—over the years—put in a tremendous amount of effort and time to realize our goals."

"This is the first year that the J. Morgan ES&T Early Career Award was open for applicants from Africa, Europe and the Middle East. KAUST Emeritus Professor Gary Amy kindly nominated me for the award. Professor Amy was the first center director of the KAUST Water Desalination and Reuse Center, and I had the opportunity to get to know him and learn much from him when I first joined the center back in 2012," Hong explained.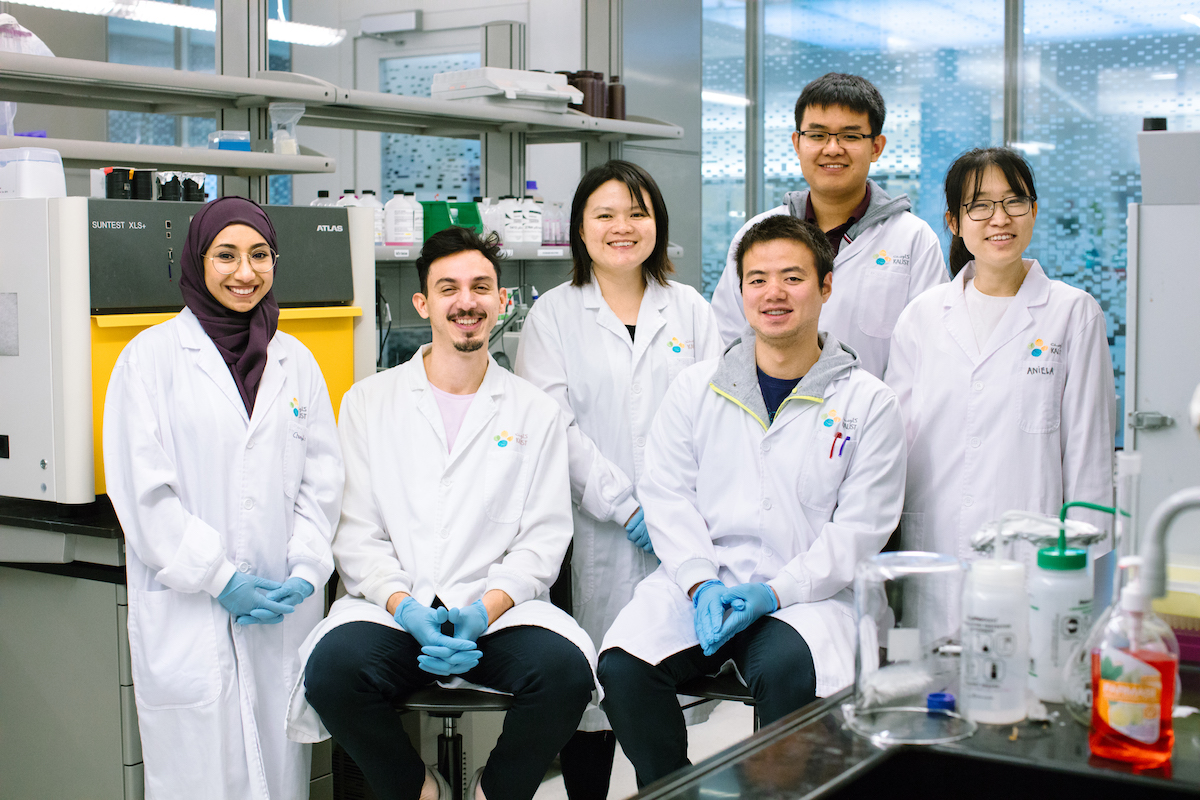 Peiying Hong, KAUST associate professor of environmental science and engineering, is pictured here with her research group on campus. She stated her recent win of the 2019 James J. Morgan Environmental Science & Technology Early Career Award is a 'recognition for [her] group members.' File photo.
Safe and sustainable water reuse

At KAUST, Hong and her Environmental Microbial Safety and Biotechnology Lab research group seek to provide the fundamental science and goal-oriented research underpinning improvements in global water health and management. The group identify critical knowledge gaps and exploit new approaches to deliver novel insights that advance water reuse programs safely and sustainably.
"Our approaches include implementing engineering approaches that balance both sustainability and safety concerns; developing best management practices to minimize risks associated with water reuse; and facilitating the development of policy, regulation and institutional initiatives," Hong noted.
Sharing the global potential of wastewater

The goal of Hong's future research is to continue to push for the reuse of high-quality treated wastewater in water-scarce countries like Saudi Arabia. She believes that a lack of public acceptance and general understanding of available water reuse technologies may account for low water reuse rates within the Kingdom.
Hong hopes her team's research—which encompasses the entire treatment train and final use in agricultural sites—will help provide the necessary insights to convince an unsure public that it is safe to reuse treated wastewater.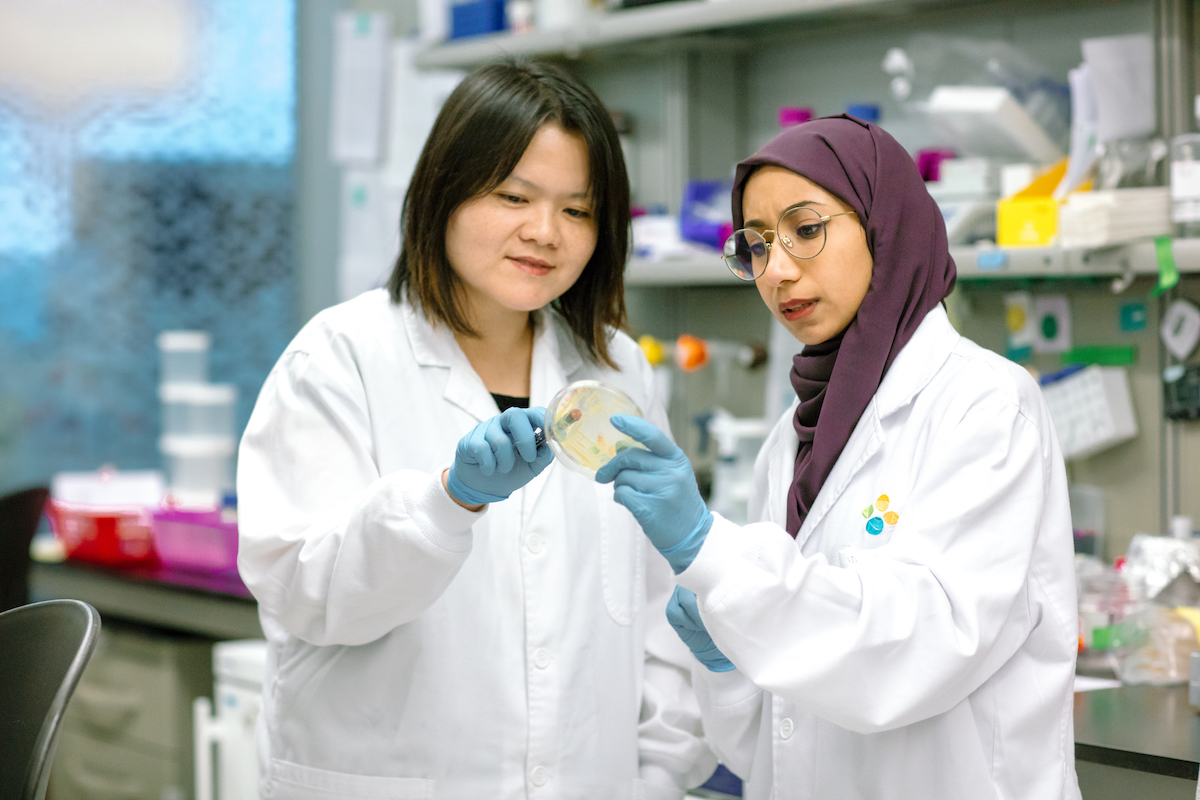 KAUST Associate Professor Peiying Hong (left) works in her KAUST lab with former Ph.D. student Nada Aljassim (Ph.D. '18). File photo.
"Unfortunately, the reuse rates for reclaimed water remains low here. This is despite reuse water being highlighted as an important source of national water for the country. I hope to continue to use my research findings to positively impact and promote water reuse in the Kingdom and beyond," she said.
"Through the past few years of research in the lab, we demonstrated that anaerobic membrane bioreactors can treat wastewater in a safe and sustainable manner," Hong stated. "We are hoping to scale up the bioreactors to treat municipal wastewaters; to work together with other researchers to develop hybrid modular technologies that can complement the anaerobic membrane bioreactors; to explore safe disinfection strategies for the treated effluent; andto demonstrate the overall feasibility of using those waters in agricultural irrigation."
"It is my goal to make a positive and impactful contribution to society through our research," she concluded.