​​​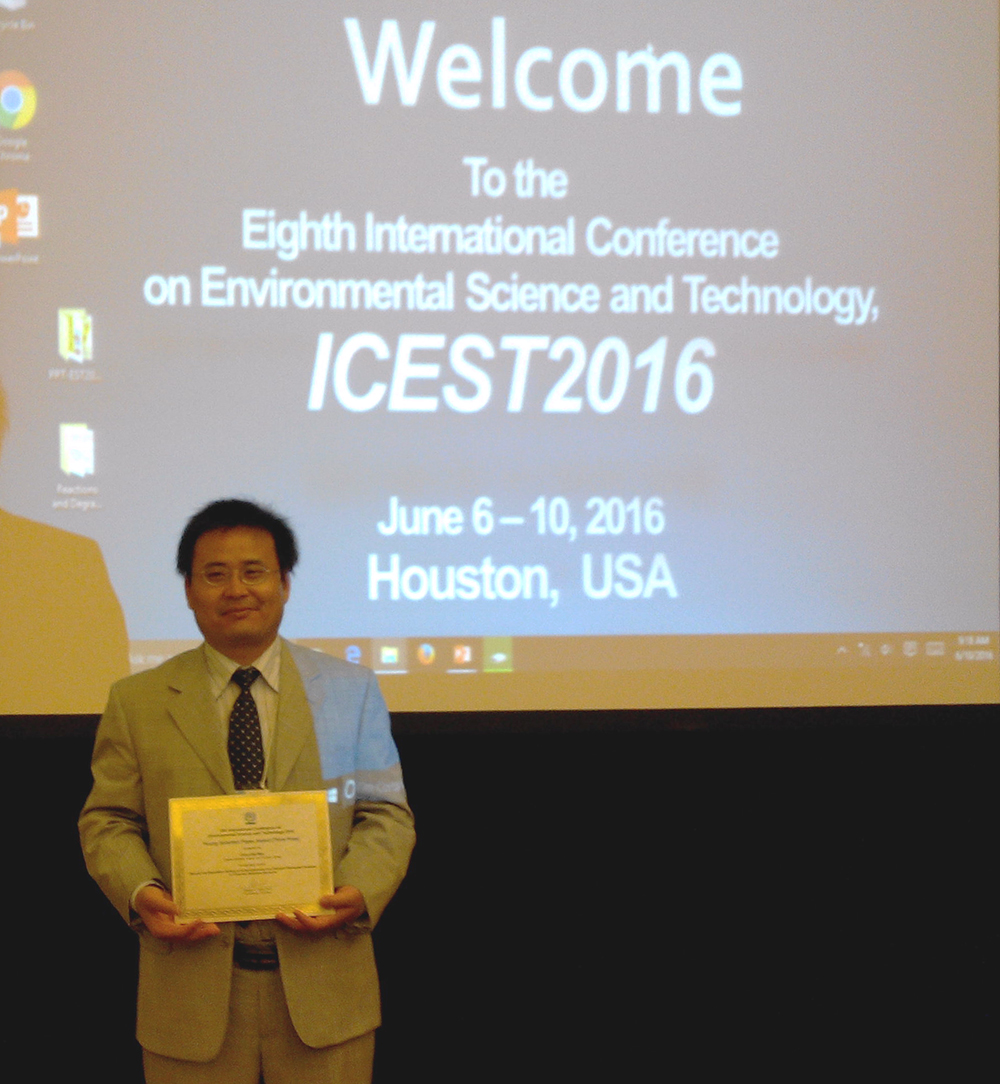 ​​​​WDRC Research Scientist, Dr. Chun-Hai Wei, recently presented his work ​at the Eighth International Conference on Environmental Science and Technology ​2016 IC EST in ​Houston, Texas.
He received the Young Scientist Paper Award for his paper entitled "Removal and Degradation Pathway of Sulfamethoxazole from Municipal Wastewater Treatment by Anaerobic Membrane Bioreactor."
2016 IC EST provided a major interdisciplinary forum which presented new approaches from relevant areas of environmental science, fostered integration of the latest developments in scientific research into engineering applications, and facilitated technolog​y transfer from well-tested ideas into practical products, waste management, remedial processes, and ecosystem restoration.​