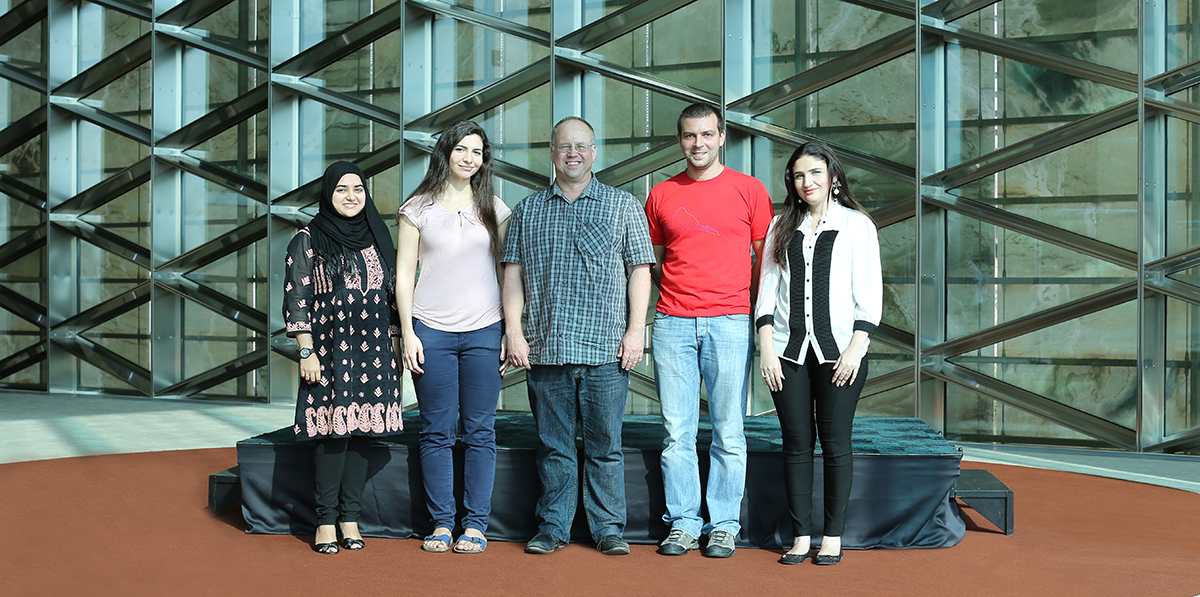 ​Prof. Hans Vrouwenvelder​ with his research group: Amber Siddiqui, Joline El-Chakhtoura, Szilard Bucs and Nadia Farhat.
Prof. Johannes Vrouwenvelder has been appointed full time Professor of Environmental Science and Technology at WDRC, KAUST. He was previously a visiting professor at WDRC and a full professor at TU DELFT. We welcome Hans at KAUST.
His research focuses on microbiology in aquatic systems: biofilms, regrowth and microbial pathogens; water sources, treatment, distribution and quality control; membrane processes for water treatment; membrane fouling.
See full bio to learn more about Prof. Vrouwenvelder and his work at KAUST.​