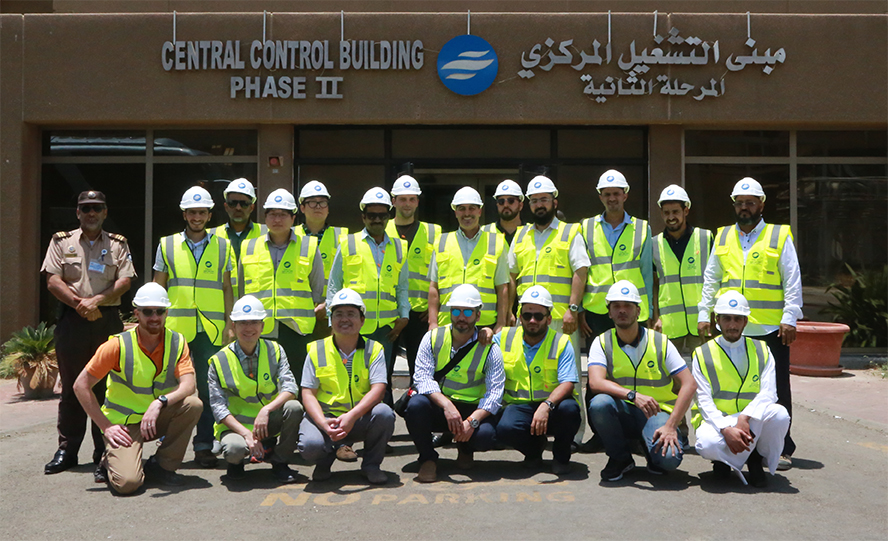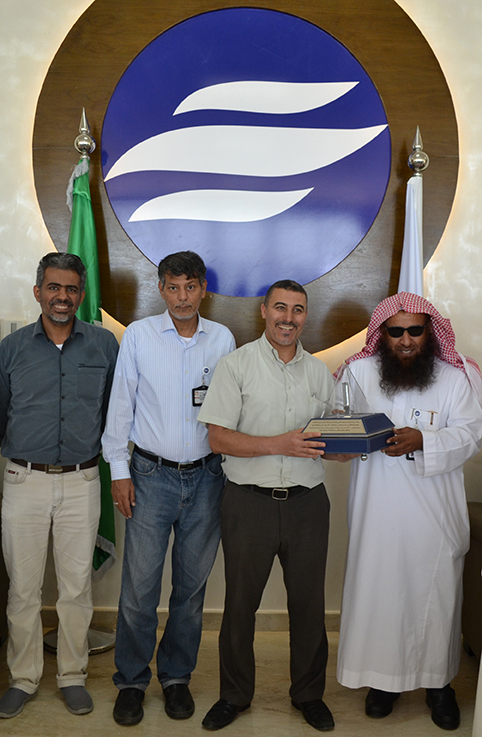 ​Prof. Noreddine Ghaffour organized a field trip in his course Water Desalination Technologies (EnSE325). Assisted by Mr. Khaled Bin Bandar, one of the course attendees and a Ph.D. student at the WDRC-KAUST, a technical visit was organized to the Al-Shuaiba multi stage flash (MSF) desalination plant under the Saline Water Conversation Corporations (SWCC).
Eighteen students and researchers from WDRC had a great chance to appreciated and experience theory in practice, visiting a full-scale site and being able to see a MSF desalination plant close-up as one unit was shut-down for regular annual maintenance. The participants all gained from the presentations and illustrations given and on-site tour, reinforcing their theoretical and experimental knowledge by connecting it to the practical aspects demonstrated by the plant staff.
Al-Shuaiba plant is one of the largest desalination complexes worldwide producing a total capacity (4 phases) of about 1,700,000 m3/d supplied by transfer to Jeddah, Mecca (including Arafat and Mena) and Taif cities through pipelines.
WDRC would like to express their appreciation and thanks to Eng. Ahmed Allheib (Al-Shuaiba Plant Manager) and his team as well as to SWCC office for their gracious reception and kind hospitality during the visit. We also thank all the respective engieers for the great assistance and technical explanations of the different parts of the plant, and for accompanying us throughout the whole visit answering all questions with enthusiasm and pleasure.