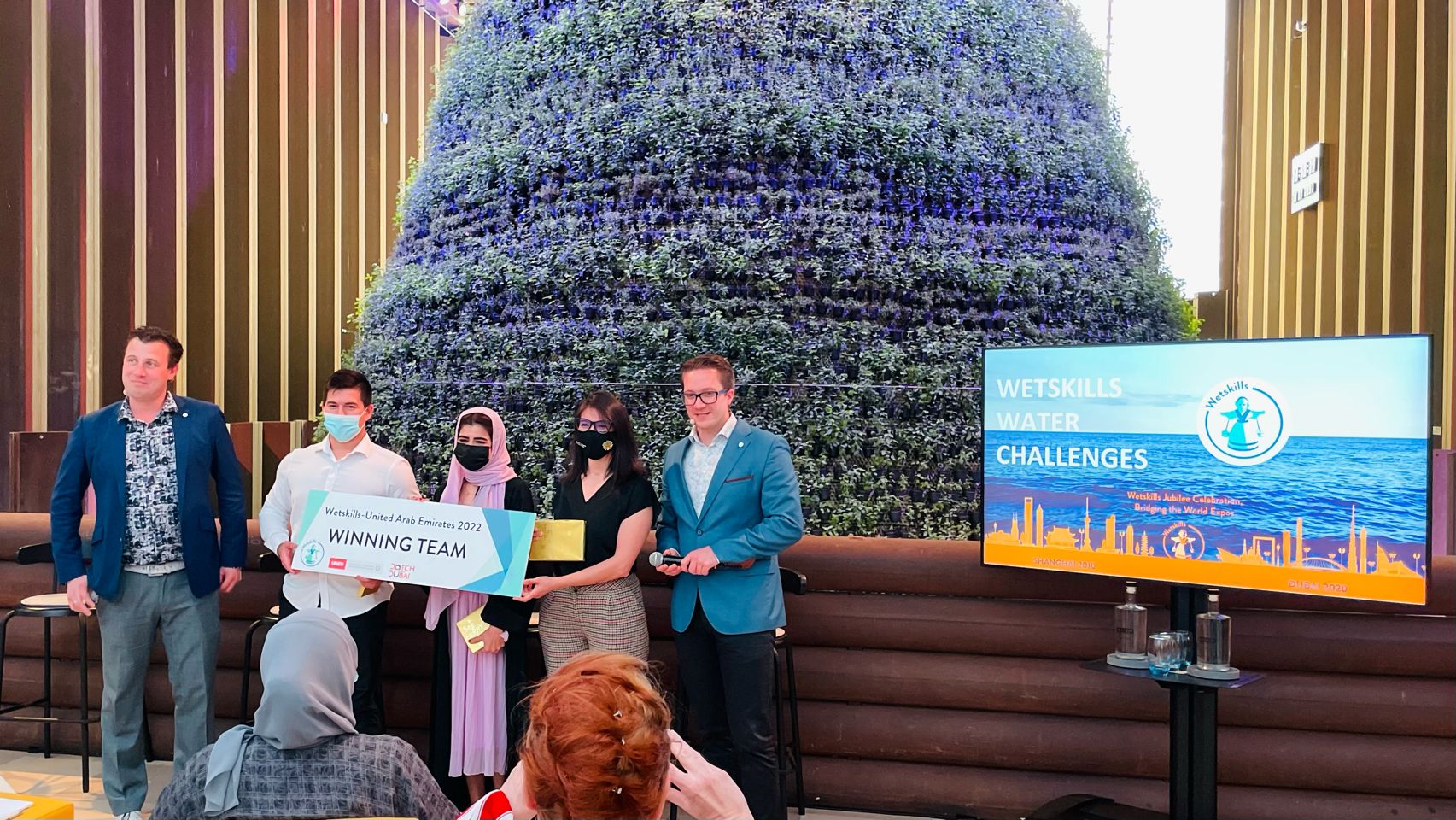 Congratulations to Ph.D. student Laura Pulido Beltran for being part of the winning team at the Wetskills Challenge!

The winning team presented a decision-making tool for water management at small farms in UAE, exploring how a tool could support an individual farmer or identify the most feasible water management strategy for UAE's small farms.

This first edition of the Wetskills Challenge in the UAE started on 5 January, when 20-25 local and international students came together in Al Ain. These participants were given a real-life water challenge in diverse teams formulated by local and international sector partners. During the Wetskills program, the teams co-created their out-of-the-box solutions, supported by a range of experts.

With your registered account, you can re-watch all the pitches and ceremonies at https://lnkd.in/eFntk7GB.