On 19th January, the AlBaik Executive Leadership comprising of the esteemed guests Eng. Ihsan AbuGhazaleh (Chairman of the Board of Directors AlBaik), Eng. Rami AbuGhazaleh (CEO of AlBaik) and Mr. Bassam Al-Seyofi (AGM Public Relation / Gov. Affairs of AlBaik) visited WDRC to interact with our researchers.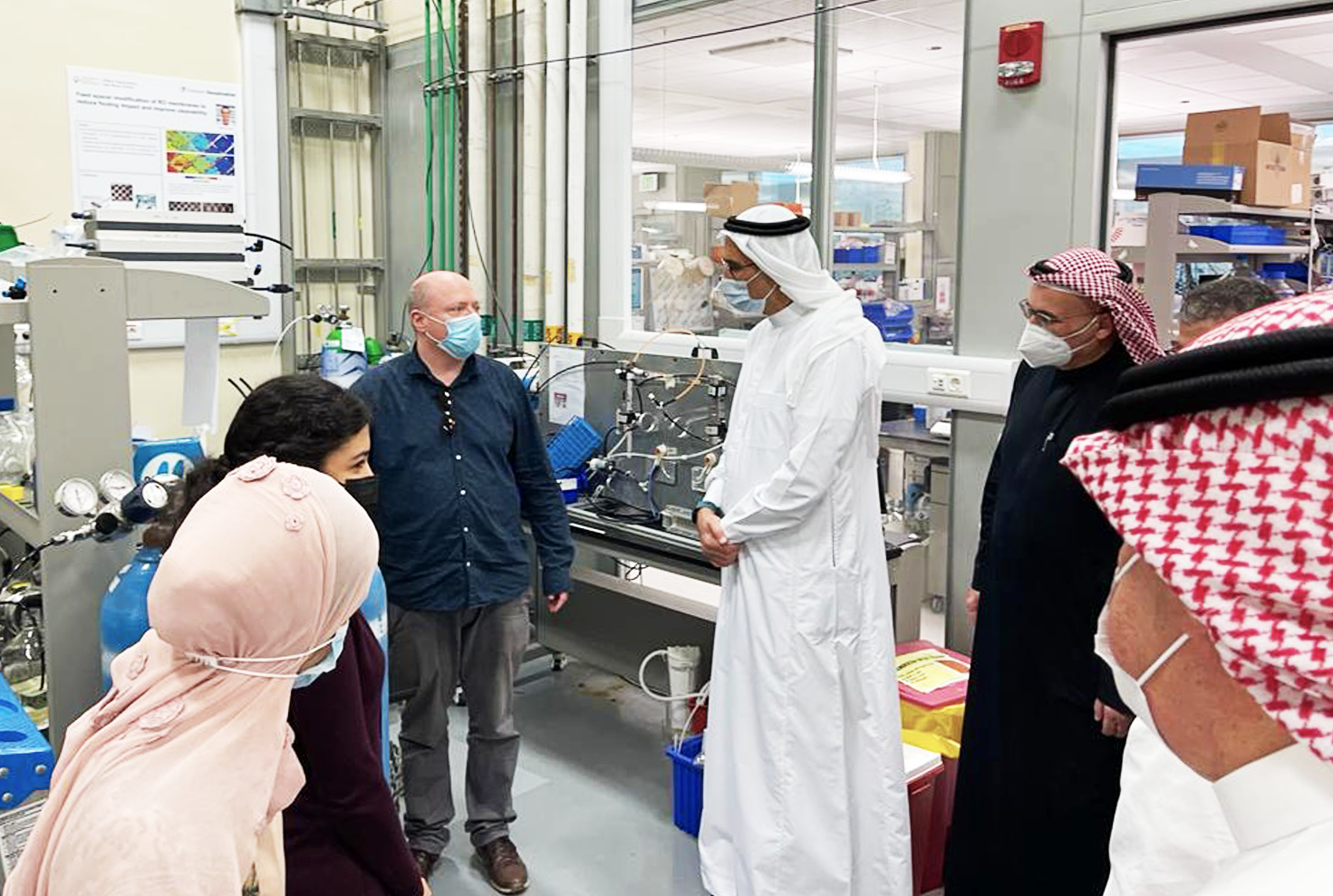 Dr. Bastiaan Blankert, research scientist, presenting his research on membranes.
Their visit to WDRC was made in conjunction with the Winter Enrichment Program chaired by Professor Peiying Hong. Eng. Ihsan AbuGhazaleh was invited as a speaker of the Distinguished Lecture Series in the 2022 Winter Enrichment Program themed Resilience. In his lecture, Eng. Ihsan recounted how his training as a young basketballer in KFUPM instilled in him the lessons he continues to use to run his successful business. He also shared how AlBaik continue to remain resilient during the COVID-19 pandemic. In case you missed his insightful lecture in-person, the recorded version can be viewed through this link.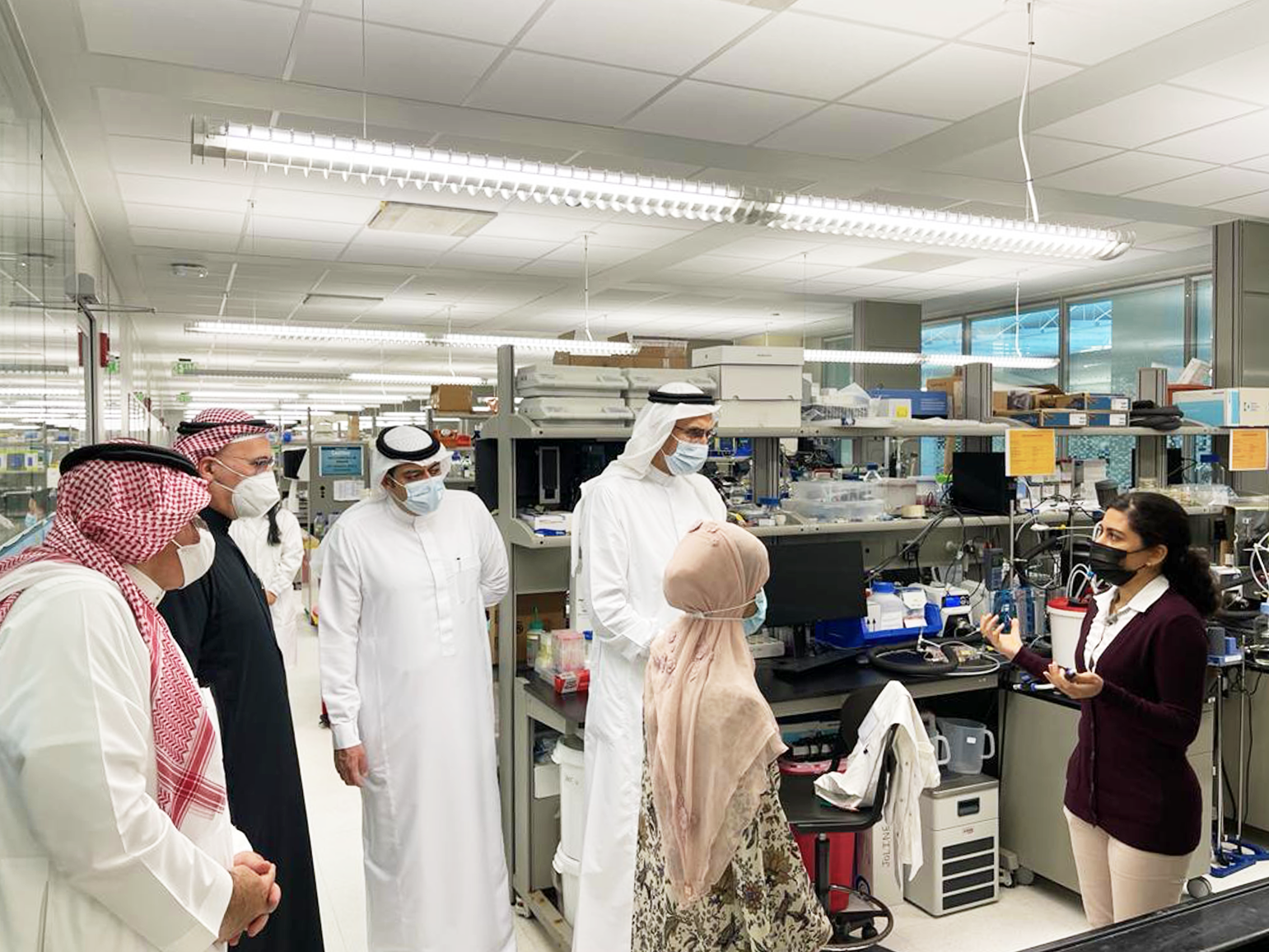 Sarah Almafoodh, a Saudi Ph.D. student is presenting her research on membrane desalination.
Besides delivering his distinguished lecture, the AlBaik leadership team was also interested in learning more about the WDRC research, particularly in areas related to wastewater treatment and water reuse, and to explore potential topic for collaboration in the future.