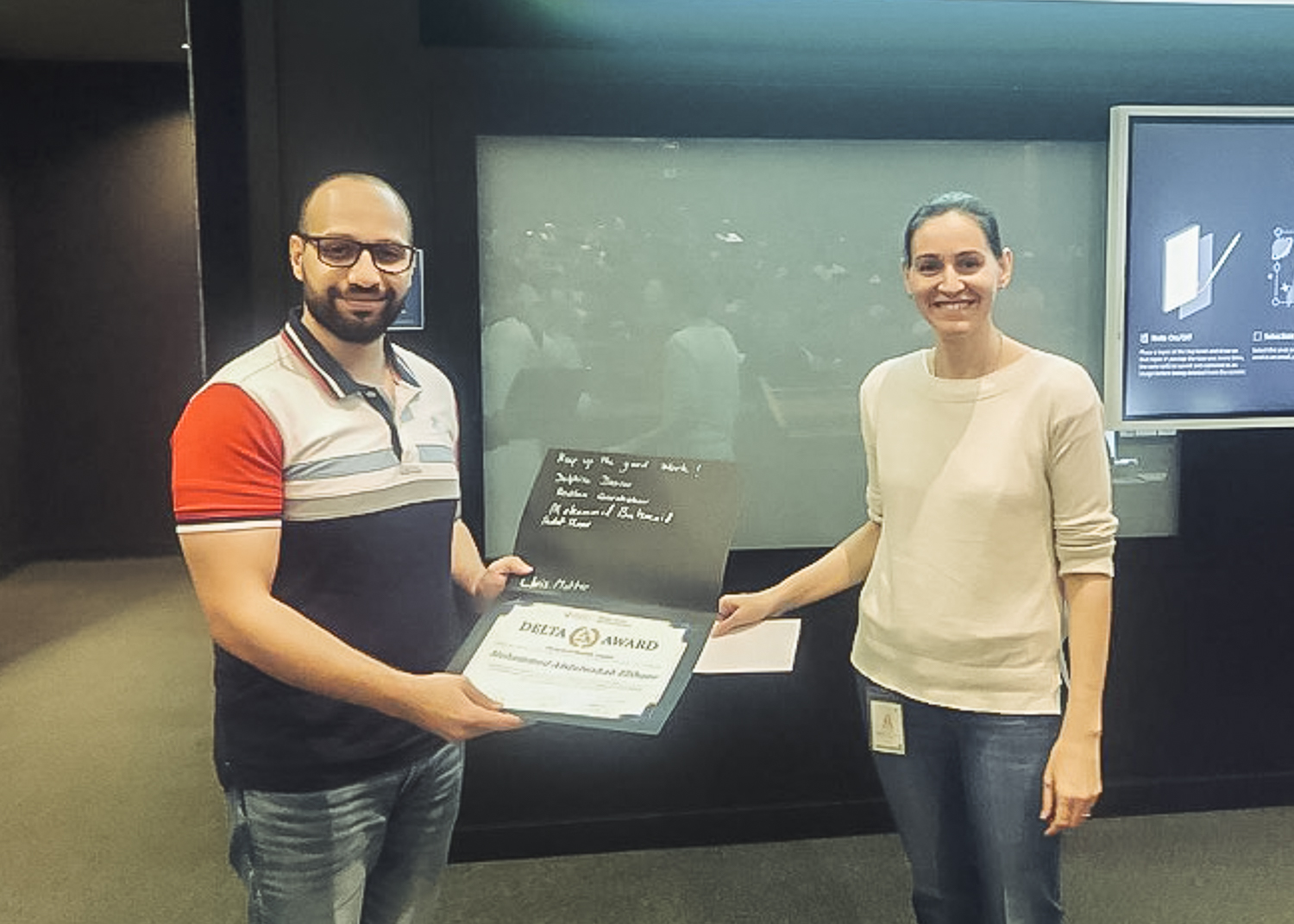 Congratulations to Mohammed AlShaer, who received the first Delta Award during the recent Lab Safety Forum held on campus.
The Health, Safety & Environment Department (HSE) presents the Delta Award to recognize the positive impact Lab Safety Representatives (LSRs) have on its efforts to build a strong safety culture in the labs. HSE realizes that improving safety takes commitment & collaboration, trust & integrity, and innovation & continuous learning. The LSRs are an essential part of the HSE team in Keeping KAUST Safe.
Mohamed El Shaer has recently joined the center as a contractor- Lab Specialist. He obtained his B.Sc.in Pharmaceutical Sciences, from Misr University for Science & Technology (MUST) in Egypt in 2005. He has over 15 years of diversified experience in different therapeutic areas. El Shaer worked as an Immunology Senior Product Specialist at the Janssen Pharmaceutical Companies of Johnson & Johnson before joining KAUST.