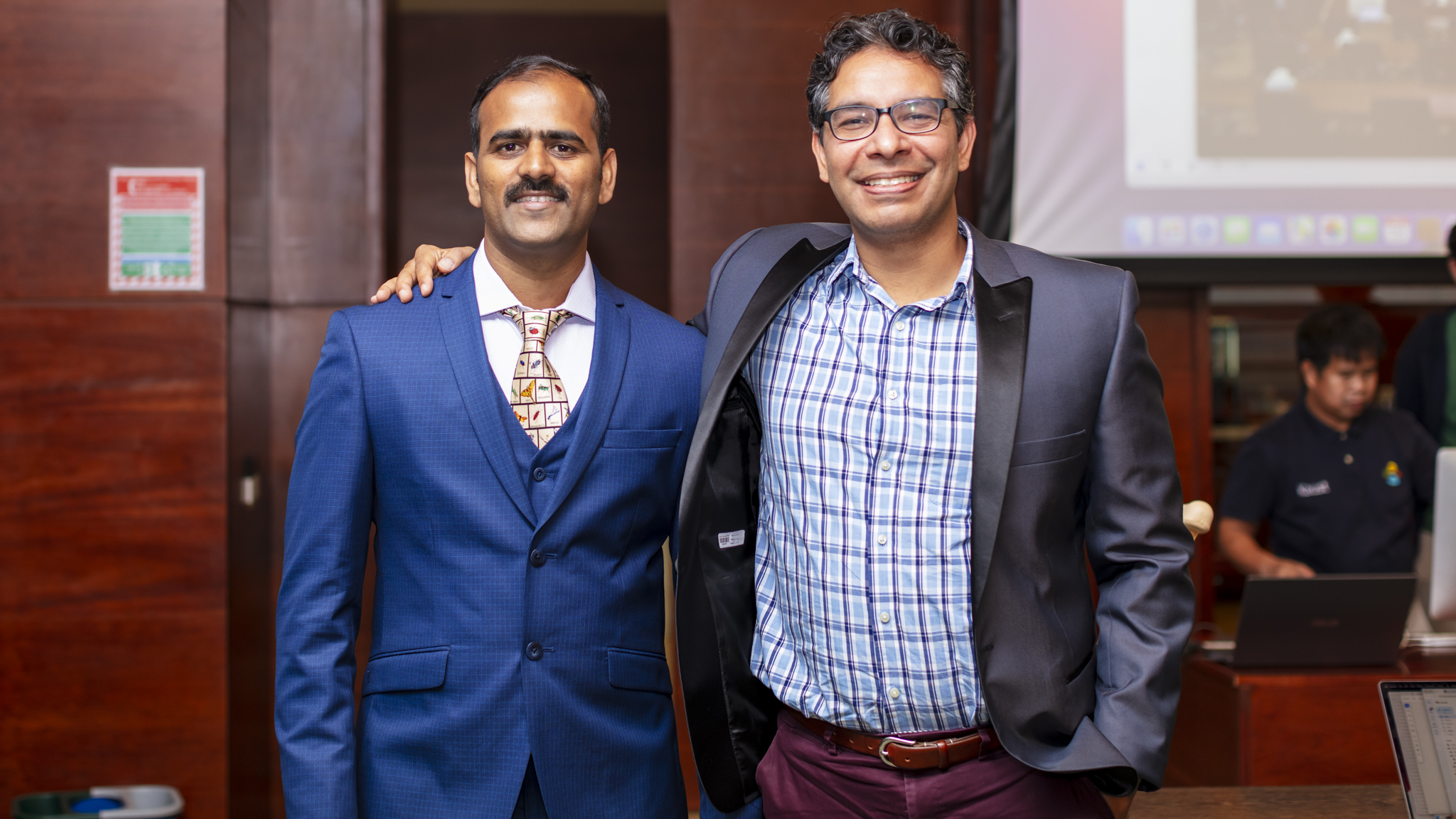 Sankara Arunachalam, Ph.D. candidate (left), and Professor Himanshu Mishra, principal investigator.
Arunachalam's doctoral work focused on developing sustainable gas-entrapping microtextured surfaces and investigating their interactions with droplets and bulk liquids. His groundbreaking research has demonstrated the practical applications of this bio-inspired approach, including coating-free frictional drag reduction, mitigation of cavitation erosion, and advancements in separation technologies. Arunachalam's work has been featured in 11 peer-reviewed articles, which have received over 400 citations. Additionally, he has contributed to one patent.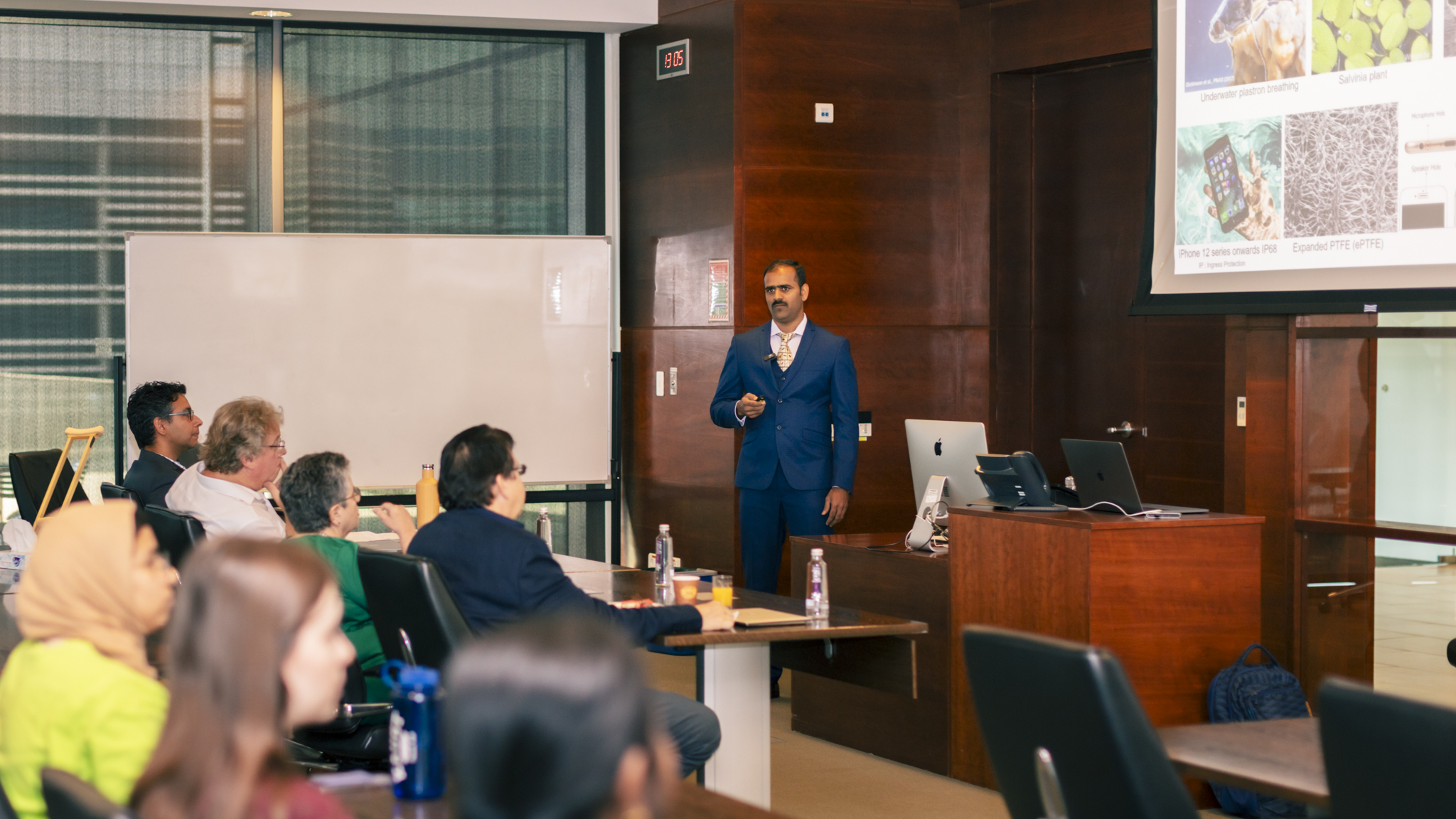 Arunachalam's academic journey began with a Bachelor's degree in Aeronautical Engineering from Anna University, India (2005-09), followed by a Master's degree in Aerospace Engineering from the Indian Institute of Science (IISc), Bangalore (2009-11). He embarked on his professional career as a research engineer at BEML Ltd, India (2011-15), before joining KAUST as a research specialist (2015-20) and subsequently pursuing his Ph.D. as a graduate student.