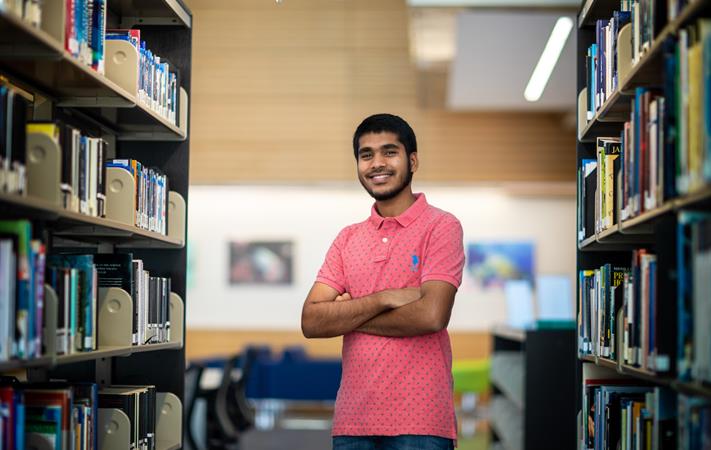 KAUST M.S. student Zain Ahmad recently won a best poster award in the area of "Nanofabrication for Functionality" at the 45th International Conference on Micro & Nano Engineering (MNE2019). The event took place in Rhodes, Greece, from September 23 to 26.

The conference brought together leaders from academia and industry who work in cutting-edge micro and nanofabrication manufacturing with applications in electronics, photonics, energy, environment, chemistry and the life sciences.
Ahmad's award-winning poster was titled "Hydrophobic Desalination Membranes from Common Hydrophilic Materials," and the work it covered was co-authored by KAUST postdoctoral fellowRatul Das, KAUST researcher Sankara Arunachalam, KAUST laboratory lead Ulrich Buttner and KAUST Assistant Professor Himanshu Mishra. Ahmad's poster was chosen from more than 400 posters presented at the event.