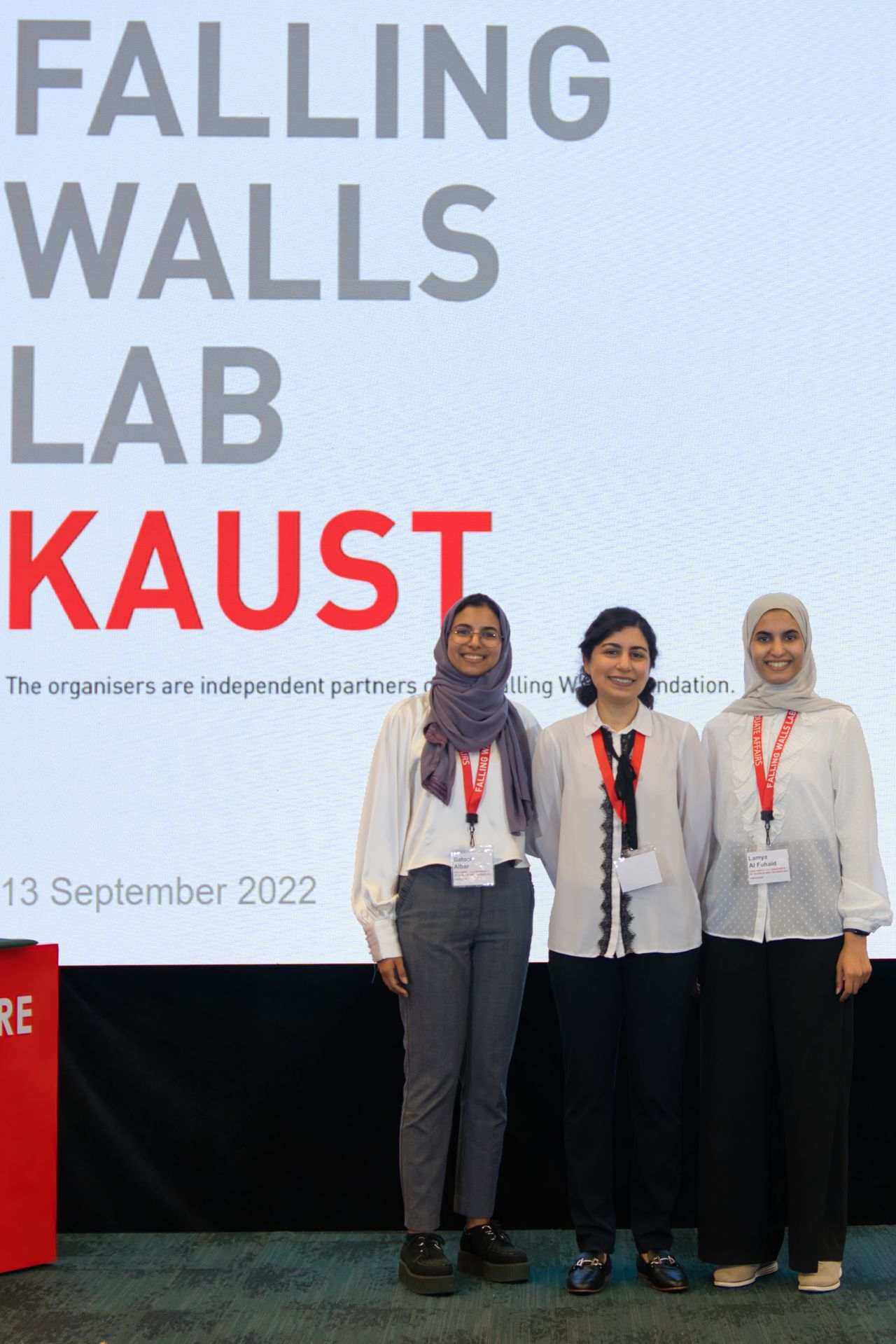 The Water Desalination and Reuse Center is proud to announce that this year, all three KAUST Falling Walls Lab winners came from the center!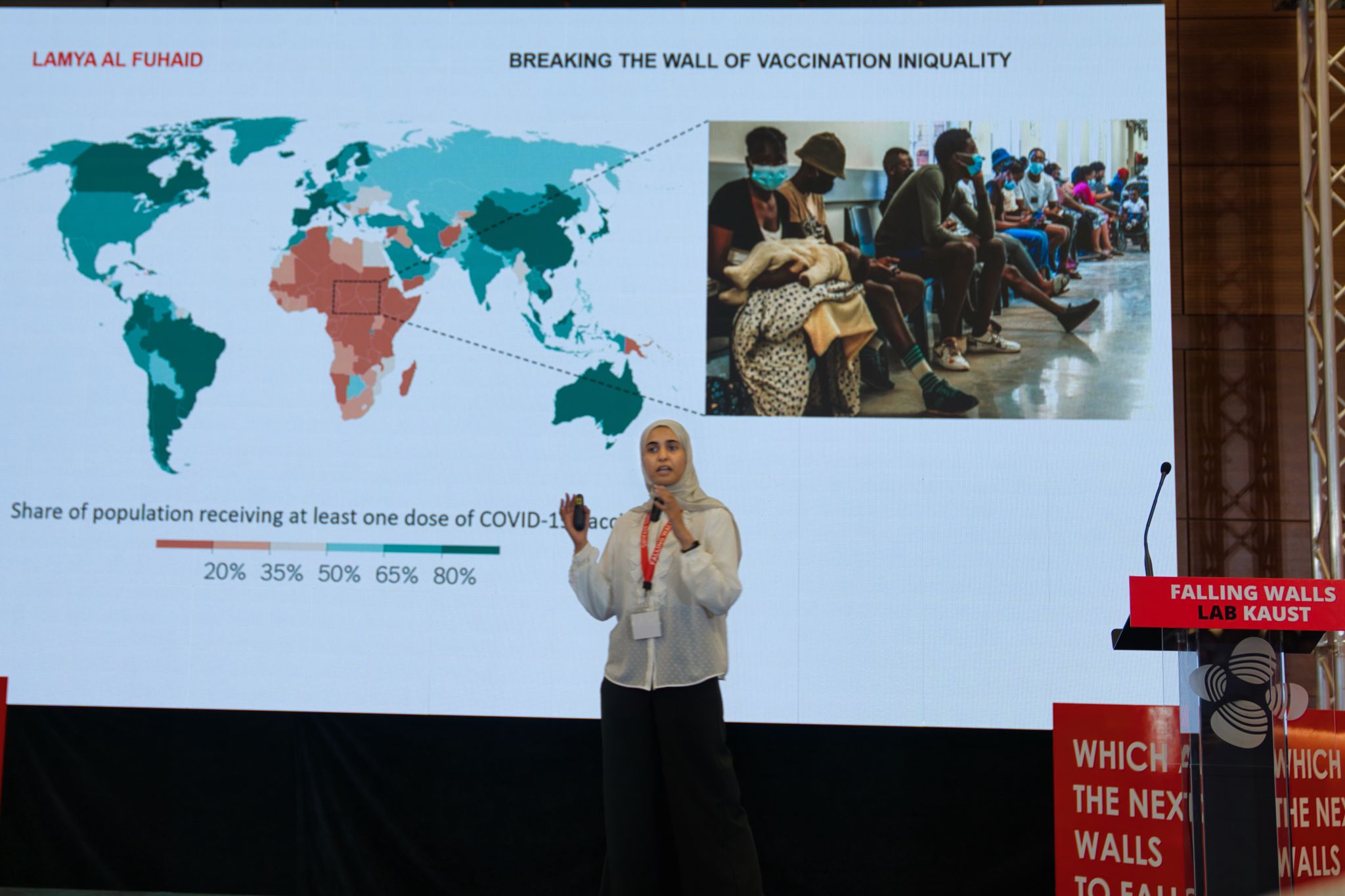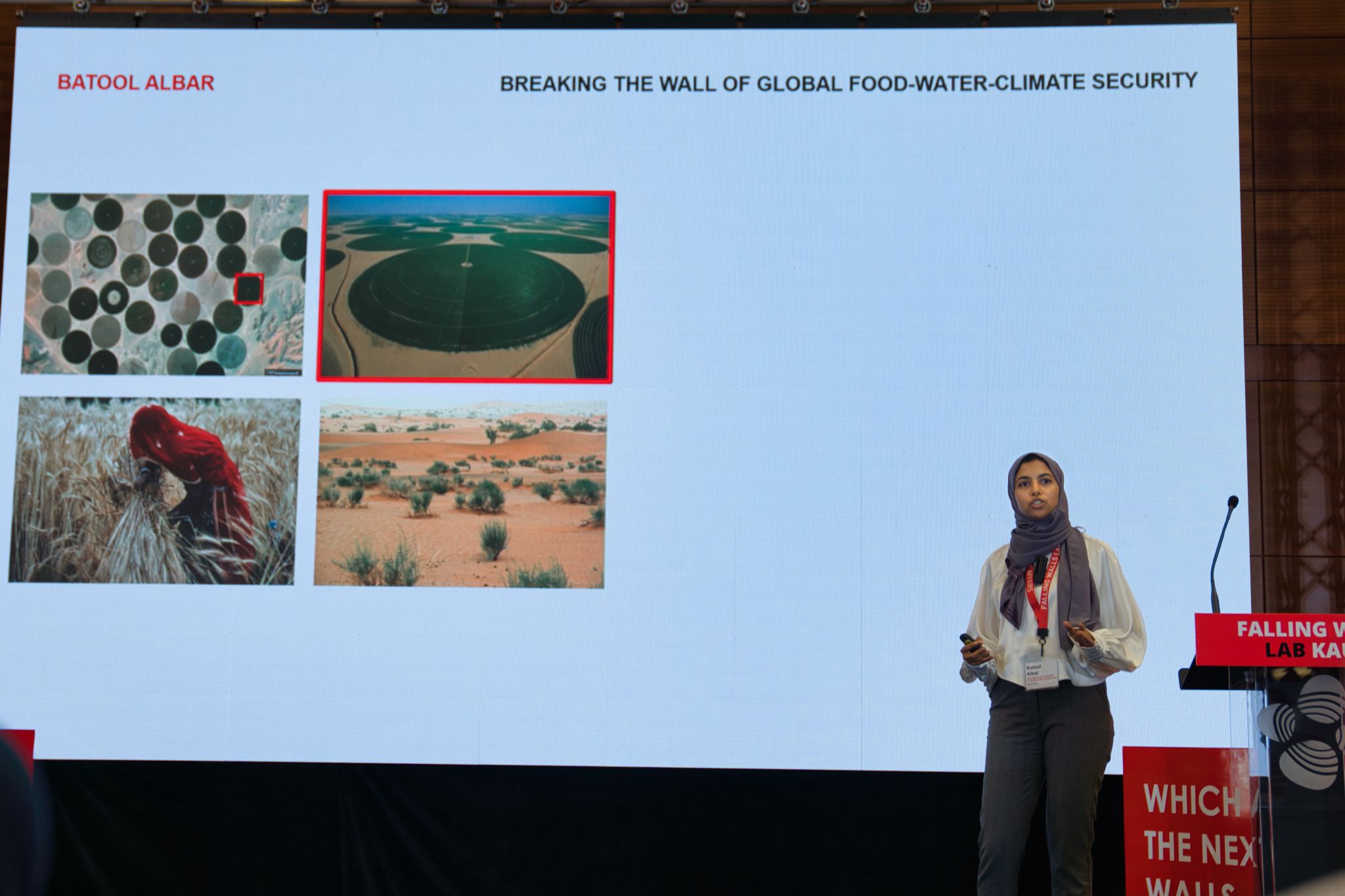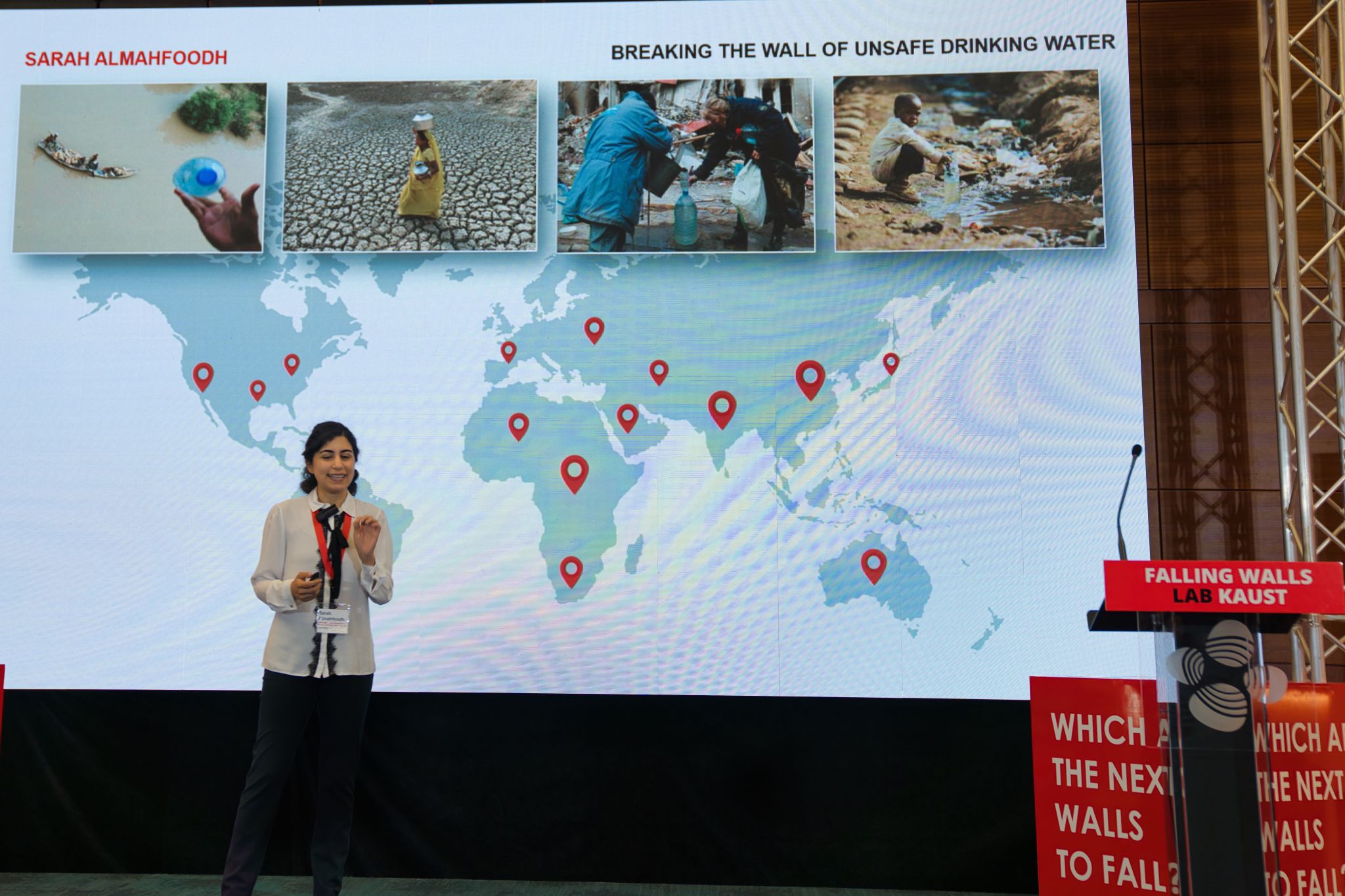 #2 Breaking the wall of global food-water climate security, Batool Albar| PI: Himanshu Mishra
Congratulations to our winners, and we look forward to seeing a WDRC Ph.D. student taking home the Finale world-class pitch competition in November, Berlin!

The Falling Walls Lab is an international forum that builds and promotes interdisciplinary connections between excellent academics, entrepreneurs, and professionals from all fields. All participants get the opportunity to present their research work, business model, or social initiative in front of peers and a distinguished jury consisting of experts from academia, research institutions, and business – in 3 minutes each. The Falling Walls Lab is organized by the Falling Walls Foundation.